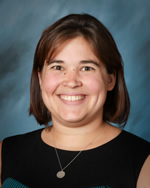 Welcome to Ms. Dandridge's site! This will be my third year teaching chemistry at Jackson High School and I am excited for the fun year ahead.
If you ever have any questions, comments, or concerns, please feel free to email me at
ldandridge@everettsd.org
or call my classroom at 425.385.7138. Email is my preferred method when possible. If you would like to leave a message during school hours, please call the main office at 425.385.7000 and they can redirect your call to my inbox.
Talk to you soon!
Lauren Dandridge
For parents who were unable to attend curriculum night, the slides I showed can be found
here
.