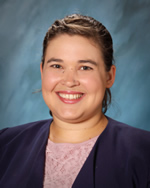 Welcome to Ms. Dandridge's site! 2016-2017 is my fourth year teaching at Jackson High School and I am excited for the fun year ahead. It will be my third year with Jackson's AP Chemistry students, and I am looking forward to launching our school's Anatomy & Physiology course this year with Mrs. Acheson.
I grew up in Orange County, California, and moved to Seattle when I graduated from high school. I received my Bachelors degrees in Biology and Gender Studies from the University of Washington in 2012, and my Masters in Teaching from the University of Southern California in 2013, and have been teaching at Jackson ever since. When I'm not teaching, I am typically hiking, snow skiing, or reading.
If you ever have any questions, comments, or concerns, please feel free to email me at
ldandridge@everettsd.org
or call my classroom at 425.385.7139. Email is my preferred method when possible. If you would like to leave a message during school hours, please call the main office at 425.385.7000 and they can redirect your call to my inbox.
Talk to you soon!
Lauren Dandridge