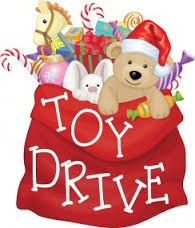 Holiday Toy Drive
Now through December 16th
Silver Firs Student Council is hosting our annual Holiday Toy Drive this December benefiting Christmas House. Christmas House is a local, non-profit organization that provides toys/gifts during the holiday season to children in low-income families of all faiths throughout Snohomish County.
Items needed for Christmas House are new, unwrapped toys that your own children would want as gifts. You may wish to have your child go shopping with you to select an item(s). Toys will be collected from now through December 16th. Please have your child deliver donated items to their classroom and Student Council members (fifth grade students) will collect the gifts from each classroom. In addition to toys Christmas House also accepts other items that low-income families may need in the winter months.
Please visit their website at www.christmas-house.org for more information about Christmas House and what items they need.
Thank you for your support of Student Council in bringing holiday joy to the needy children in our community