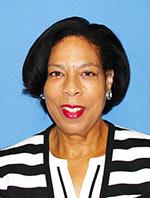 Dear Jackson Families,
Welcome to the 2016/2017 School year at Jackson Elementary School! Our staff is looking forward to another great year at Jackson, which is one of the last community schools in the Everett Public School District!
Jackson staff continues to provide our students with a first class education. We are committed to placing the academic and social emotional needs of our students and families foremost in our instruction and daily activities.
Jackson Elementary is a culturally rich community that is passionate about helping each student achieve academic excellence. Our teaching staff is highly qualified, and we are continually learning and growing professionally to better serve the needs of each student and their family. We have a PTA with a strong and welcoming presence that contributes positively to the needs of our school community.
We continue to ensure our students receive viable, motivating, and real world experiences to achieve success in an ever changing world. We will continue providing enrichment and athletic experiences such as our after school Soccer Club, Fiber Arts Club, and our new Lego Robotics Teams. I am excited to share, this year Jackson will have two robotics teams!
Jackson is committed to keeping our students safe. If your child expresses any concern to you regarding our school, please let their teacher or the office know. We want to make sure we are creating a safe optimal learning environment for all students.
We are a late start school. Students should arrive at 8:50am if they eat breakfast at school. If students are not eating breakfast or participating in before school programs, they should arrive at 9:00am when adult supervision is provided. The final bell rings at 9:15am and all students should be in class, ready to learn and work at that time.
I continue to welcome opportunities to chat formally or informally about ways we can best serve our students. I want to work collaboratively with you to make your child's experience at Jackson successful. Please stop by and see us anytime! You will receive ongoing communication from your child's teacher letting you know how you can work together to ensure your child's needs are met. We look forward to working in partnership with you to ensure the success of our children!
I am excited to continue being a part of this jewel of a school on the hill!
Warmest Regards,
Falicia F. Ware-Green
Principal