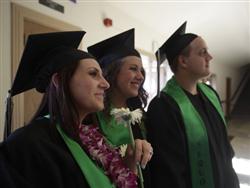 Purpose
The Disciplinary Appeal Council is the venue by which parents and students may appeal disciplinary action. The council heard no appeals in the 2015-16, 2014-15, 2013-14 or 2012-13 school years and one appeal in the 2011-12 school year under Policy 3320.
This council meets as needed.
Members
The members include the deputy superintendent, associate superintendent, assistant superintendents and the human resources certificated executive director. The board president shall appoint a board member-at-large.
Membership on the Disciplinary Appeal Council has been approved by the board annually since March 2003. The board last approved council members on June 21, 2016.
Contact
Larry Fleckenstein, Assistant Superintendent
Teaching and Learning, South Region
425-385-4023