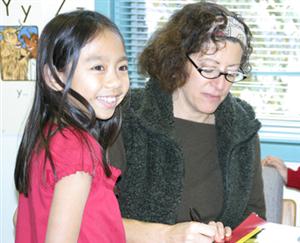 What is AYP?
AYP stands for
Adequate Yearly Progress,
a term from the 2001 federal No Child Left Behind (NCLB) Act. NCLB requires schools to notify their families if the school doesn't make
Adequate Yearly Progress
as measured on the state Measurement of Student Progress (MSP) assessment.
For several years, about 48 states including Washington, were granted AYP waivers. The waiver allowed us to use federal funding to meet learning needs of local students. Washington state's waiver application for 2014-15 was denied. The Federal Government may also deny several other states' applications.

Whom does AYP affect?
NCLB requires each student in every public school in the country to meet AYP standards. However, only "Title I" schools that get federal funding for students of poverty have sanctions levied against them for not meeting AYP standards.
"Title I" schools not meeting AYP standards must transfer classroom dollars to pay transportation costs to send students to "choice" schools. Those schools must also transfer classroom funding to pay for private tutors. The vendor tutors do not have to meet Washington state teacher qualifications, and they have no legal responsibility for students' success on the state Smarter Balanced Assessments (SBA).
AYP sanctions do not apply to non-Title I schools, whether or not those schools have higher or lower SBA scores.
How does a school meet AYP standards?
AYP is based upon the percent of students are "at standard" on the state math and reading test (SBA). The percentage required to make AYP has increased over time and now is 100 percent.
In other words, all children in a school - including English Language Learners and students qualifying for Special Education - must meet standard on the SBA for a school to make AYP. Very few schools across the state have 100 percent of students at standard.
What happens if a school doesn't make AYP?
If a school doesn't make AYP for two years in a row, that school is placed on Step One. There are five steps of increased sanctions for each year a school fails to have 100 percent of students at standard.
For more information about AYP from the Office of the Superintendent of Public Instruction (OSPI), please follow the links to the right.
Phone: 425-385-4030