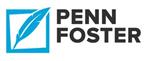 Students can earn their high school diploma and receive career training at home with Penn Foster Career and High Schools. Penn Foster has been a leader in career-focused distance and hybrid learning for over 120 years and accredited, affordable programs give students the flexibility to learn around their own schedules, with 24/7 access to a supportive online community of students and faculty.
Students can choose to earn their diploma through career concentrations such as carpentry, electrical engineering, plumbing, healthcare, or information technology, or participate in the general diploma program. Call or
visit their website
for more information and to get enrolled.
Program Type: Online, High School Diploma, Career Training
Cost: Varies by program, average cost around $2 a day, payment plans available
Ages: 14 and older, varies by program
Program Contacts: