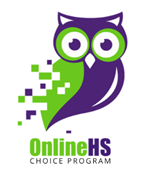 Everett Public School's OnlineHS is one of the oldest and most successful virtual learning programs in Washington State. The program started in 2001 in an effort to provide increased options and opportunities to students. OnlineHS strives to ensure all students have access to a personalized online learning experience that is supported by Washington State Certified teachers. Staff have all taught a minimum of five years and are on-site weekly at each high school.
OnlineHS is a year-round program (Fall, Spring, & Summer). Students
have the option to take up to 5 classes as part of the normal six-period school day at no charge. For a fee, classes can be taken in addition to the normal six-period day and during the summer. Students who have successfully completed an online course in the past are eligible to enroll at Sequoia High School as full-time OnlineHS students. Prospective students must complete a registration packet and a family interview with counselors and staff.