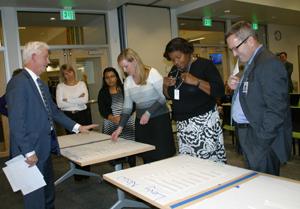 Why?
During months of public meetings and online conversations, the board heard from students, parents, community members and business owners that
equal access to technology
is key to preparing each student for success.
The board also heard ongoing investments in technology will help
ensure our students today are college and career ready upon graduation
. Students who have hands-on experience using technology as a learning, creating, and collaborating tool are better able to
compete and succeed in a modern economy
.
The board also heard the community expects the district to
responsibly repair and maintain its properties now to save money on more expensive maintenance later
.