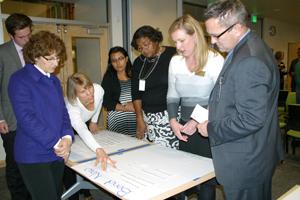 Why?
During months of public meetings and online conversations, the board heard concerns about the district being the fastest growing district in Snohomish County. Because we expect nearly 2,000 more students in the next seven years, we must build classroom space for enrollment growth and to lessen overcrowding.

The board heard questions about the cost and scope of projects proposed in the 2014 bond. In response, the board suggested this proposal cost less and take "smaller bites."




What are the bond projects?
| | | |
| --- | --- | --- |
| | New elementary school Number 18 | $43.9M |
| | Land for a future elementary school Number 19 | $4.5M |
| | Woodside Elementary School renovation | $27.8M |
| | North Middle School renovation | $50.1M |
| | Heating, ventilation and air conditioning upgrades for 8 schools | $9.9M |
| | New roof at Gateway Middle School | $2.0M |
| | Telephone and voicemail system replacement, districtwide | $4.0M |
| | Technology network infrastructure | $2.3M |
| | 14 portable classrooms for high school enrollment growth | $2.8M |
| | Everett High School field replacement | $1.5M |
| | Preserve and restore Everett High School exterior finish | $0.9M |