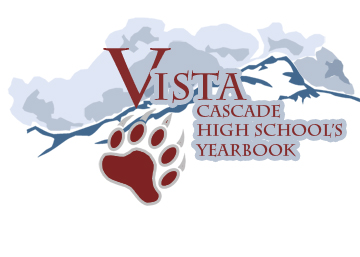 Welcome to the Cascade High School Vista (yearbook) page! Please follow the links to the left for all things CHS yearbook. Below you can find three big deadlines for seniors for the 2016-2017 school year.
You can purchase a yearbook from Mrs. Chittick in the Treasurer's office (main office)
.
Price
:
$60 with ASB card or $70 without ASB card. The yearbook price will be $70 for all starting in October.
Quick Deadlines:
*Senior Portraits are due before: November 11th
*Senior Quotes are due before: November 18th
*Senior Grad Ads are due before: March 3rd