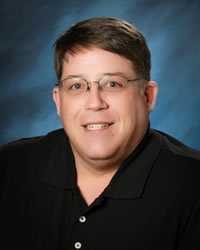 6th Grade
Sean Proudlock
425-385-6310
I began teaching seventh grade block at Heatherwood in 1992 and joined the counseling team in 2004. I have an AA degreee from Edmonds community College, a BA in Secondary History Education from Western Washington University and a Masters of Education in Counseling from Washington State University.
The best way to contact me is by email: sproudlock@everettsd.org
I always answer my phone if I'm in my office 425-385-6310

8th Grade
John Lerner
425-385-6313
This is my 16th year as a school counselor, 10th in the Everett School District. Going back to the beginning of this century, I worked in the Seattle School District for 6 years at McClure Middle School. I have a Bachelors Degree in Psychology and Political Science and a Masters Degree in School Counseling, all from the University of Washington. Outside of school, I enjoy hiking, biking, camping, fishing, golfing, model trains and spending time with my family. When I can, I do bike to work. Middle School is my passion… the dorkiness, the excitement, the mistakes, the moments of maturity. I am here to support middle school kids and their families.