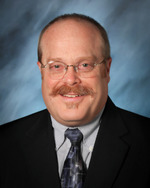 I began teaching way back in 1977 at Washington Junior High in Iowa. After nine years at WJHS, I worked in large churches for a few years then taught in Edmonds, WA with nine years at Brier Terrace Middle School followed by one year at Meadowdale High School. I came to Gateway in 2004.
My bachelors degree in music education is from the University of Northern Iowa and I have a masters degree in theological studies from Northern Seminary in the Chicago area.
I am very proud of the work and attitude of our Gateway Band members as we create music together!
425-385-6767 (band office)