Thank you to the following 2017 Annual Business Partners!
IMPACT PARTNER: $10,000 to $14,999

"Boeing will be a significant jobs provider in Washington for decades to come. Our hope and goal is that those future jobs will continue to be filled by kids who grow up right here. We are working hard today to give Washington students opportunities for employment within aerospace, manufacturing and other STEM-related fields when they graduate. Despite the always dynamic aerospace industry, Boeing remains consistent in its investment in our future here in Washington." - Boeing Commercial Airplanes President and CEO Ray Conner
EMPOWER PARTNER: $5,000 to $9,999

"We are blessed to partner with the Everett Public Schools Foundation to help provide opportunities for at risk children"
Kurt Campbell/Owner Campbell Nissan & VW
INSPIRE PARTNER: $2,500 to $4,999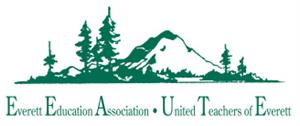 The Everett Education Association
"The Everett Education Association, representing over 1,100 teachers, is proud to support our students, school and community through the wonderful work of the Everett Public Schools Foundation" Jared Kink, President, Everett Education Association

Shockey Planning Group, Inc.


Aetna.com
"We are proud to partner with the Foundation in caring for the people who care for our children"

Brent Planning Solutions, LLC
"The Foundation provides the building blocks for community support in great local schools that lead with inspiration and innovation, furthering our mission of local partnerships!"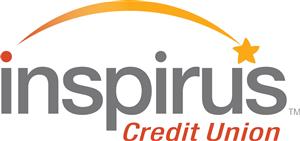 Inspirus Credit Union
Our Mission: Inspirus Credit Union demonstrates a passion for education that transcends everything that we do. By building and sustaining lifelong financial relationships with members who share our passion, we will make a difference in education.
ELEVATE PARTNER: $1,250 to $2,499
ATS Automation
BECU
Botesch, Nash & Hall

D.A. Davison & Co.

Durham School Services

Dwayne Lane's Auto Family

Dykeman, Inc.

Electronic Business Machines
The Everett Clinic
The Everett Association of Paraeducators
Everett Community College

Kyocera
Molina Healthcare of WA

Optimus Fundraising
Perkins Coie, LLP

Reid Middleton

Rotary Club of Mill Creek
Washington Trust Bank
Washington State University - North Puget Sound at Everett
ENGAGE PARTNER: $500 to $1,249
Anderson Hunter Law Firm

Coastal Community Bank

Coldwell Banker Bain - Jeanne Smart, Agent

Everett Bone & Joint

Hargis Engineers

K & H Printing (in-kind)
Lakeside Endodontics
Mercer
MicroK12
NAC Architecture

Puget Sound Kidney Centers

RAVE Mobility Safety

Rodland Motor Company

Samantha Shelton Real Estate
Sonitrol Pacific
Wetherholt & Associates