Is your family vaccinated against mumps?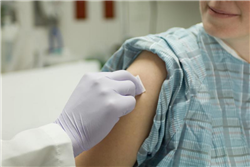 The number of mumps cases in Washington state is on the rise. Learn more about mumps and how you can best protect your family from this infectious disease on the Washington State Department of Health website.
If your child isn't current on their MMR immunizations, they may be excluded from school if there is a case of mumps at their school.
To get the vaccine, contact your healthcare provider. Or, call the Family Health Hotline at 1-800-322-2588 to find other vaccination locations.