---
SUMMER READING INFORMATION
SUMMER LIBRARY HOURS:
DROP OFF BOOKS ANY TIME THE SCHOOL IS OPEN. (SEE EHS WEBSITE)
EHS LIBRARY, OPEN HOURS FOR CHECKOUT & MAKERSPACE: JULY 21 & AUGUST 11, 12:00-3:00 PM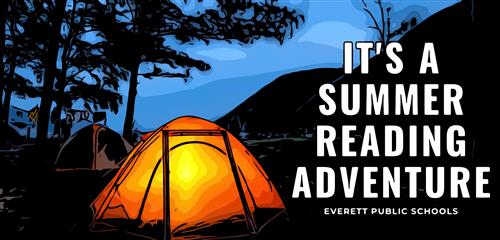 ---
CONTACT US



DEBORAH PAYNE, LIBRARIAN: dpayne@everettsd.org

ARLENE TUCKER, LIBRARY ASSISTANT: atucker@everettsd.org

(425) 385-4408
---
EHS MISSION STATEMENT
"We collectively ensure that each student learns and grows at high levels."

In the EHS library, that means we welcome, respect, represent, and hear
our students, through our books, materials, ideas, projects, activities, discourse, and interactions.
---