Would you like volunteer?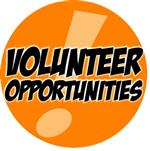 North Middle School is always looking for volunteers. If you would like to be a volunteer here at North Middle School please Click here and it will take you directly to the volunteer application online. If you do not have access to an online source please come in to the main office and we can get you a paper copy.
North Middle School siempre esta bucando voluntarios, si usted le gustaria ser un vuluntario para la escuela por favor haga Clic aqui y le llavera directamente a la applicacion de voluntaria del districto de Everett. Si usted not tiene accesso a una computadora o internet por favor venga a la offina principal y podemos consseguirle una applicacion de papel.