A Brighter Tomorrow Start TODAY!! 21st Annual Benefit Breakfast is set for Wednesday, March 4th, 2015 at the Edward D. Hansen Conference Center from 7:15am to 8:30am. We will be celebrating the
Arts
in education. Students will be on hand to demonstrate their music, art and performances during the program. Come and celebrate our 30th year of service to Everett Public Schools!!
Keynote speaker:
Dr. AnnRené Joseph, CEO and Educational and Research Consultant at More Arts! LLC.
EMCEE: Pat Cashman, On-air talent and writer for the multi Emmy award-winning "Almost Live" sketch comedy show that ran for 15 seasons on KING TV in Seattle.
Amplify your gift by participating in your company match program. Visit our page at
Double the Donation.com
to access form
s and information.
Thank you to our sponsors!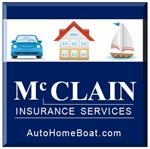 Marquee Sponsor Major Table Sponsor Major Table Sponsor

Premier Sponsor
Corporate Table Sponsors to date: 90.7 KSER-FM, AWA Electrical Consultants, Inc., BECU, Botesch, Nash and Hall Architects, Brent Planning Solutions, Coastal Community Bank, D.A. Davidson & Co., Durham School Services, Dwayne Lane's Family of Auto Centers, DYKEMAN, Everett Association of Paraeducators, Everett Education Association, Lakeside Endodontics, Molina Healthcare of WA, Moss Adams, Perkins Coie, Puget Sound Kidney Centers, Shockey Planning Group, Inc.,The Everett Clinic, Washington Trust Bank. Witt Company

NEW! Register your Fred Meyer card and support the Everett Public Schools Foundation every time you shop.