Innovation Expo June 8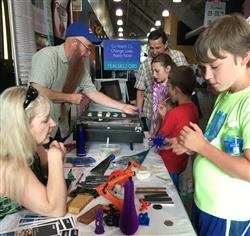 Students and families will enjoy seeing and interacting with displays from community organizations and booths from every school in the district at the Innovation Expo, June 8, 5-8 p.m. at Xfinity Arena.
Each school's booth is different and showcases something the students at that school are learning. School booths will highlight projects or demonstrations related to 21st century skills, this year's Expo theme. Interactive community displays will highlight careers and career pathways from across our region.
The STEM competition is a favorite part of the event for many students and families. See the best student projects from around the district and hear what the students learned by doing them. Learn more on the Expo website.