Your Principal Welcomes YOU
Posted by Katrina Farias on 9/9/2020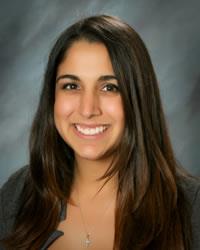 Welcome Students and Families to the 2020-21 school year at View Ridge Elementary School. I'm your Principal, Tina Farias, and I could not be happier than to be a part of this school and community. View Ridge Elementary is a special place for many reasons including our dedicated and talented staff, our dynamic students (they're really the reason we are all here), and supportive families and community partners.
I have been a member of the View Ridge community for seven years and the Everett School District for fourteen, and this is my sixth year as Principal. I am anticipating this year to be full of wonderful, new opportunities for teaching and learning. It's our goal at View Ridge to not only provide a top-notch education for students, but to be a place that promotes fun, caring, safety, and community.
Parents, guardians, and family members are essential to supporting the growth and development of our children. I encourage your involvement, input, and participation as an integral piece of this school and its culture. I value your partnership and understand that effective communication between home and school is critical to our students' success. I encourage you to read classroom newsletters, my monthly Principals' Message, the PTA news, and Pweekly Blackboard Connect publications. My virtual door is always open and I answer my emails daily, but your first step is always with your child's teacher, or with the relevant staff member. At any time, if you have a question or concern for me, please call the office at 425-385-5400, email me at kfarias@everettsd.org, or arrange a time with my Office Manager, for us to connect. I am deeply committed to working with students, families, and staff to make this year the best ever.
Tina Farias, Principal
View Ridge Elementary