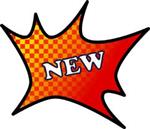 Attendance
Attending school each day is the first step in a student's success in school. Recognizing the
importance of school attendance, the state legislature revised our state law, RCW 28A.225, on
compulsory school attendance. Beginning March 27, 2017, the revised attendance procedures
were implemented in all schools to have consistent attendance practices across the state.
Here are answers to some frequently asked questions about the changes in the Attendance Procedures:
How does this change what I usually do to report my student's absences?
If you call our 24-hour attendance line and leave a voice message, you MUST also do ONE of the following:
Send an email to MOEAttendance@everettsd.org and to the teacher from the email account you have
on file with us including all of the required information.
2. Send in a hand-written note with all of the required information on it to verify the absence.
What is "all of the required information" I must send in writing?
Student Name
Student ID #
Teacher Name
Date(s) of the Absence
Reason for the Absence
Parent/guardian name
Parent/guardian signature
Phone number where the note can be verified
So, even though I call in an absence, I still have to send in a written note?
Yes, you must send the required information in writing.
~Thank you for your cooperation.