The Everett Public Schools KIT (Kids In Transition) program implements the McKinney-Vento Homeless Education Act.

The McKinney-Vento Homeless Education Act of 1987 provides support for homeless children and youth to continue their education without interruption or barriers. If your family is homeless, or if you are in a temporary living situation due to economic circumstances, your preschool-aged and school-aged children have certain rights or protections under federal law.


The Kids in Transition, or KIT, program supports students who qualify as homeless under federal McKinney-Vento legislation. Students who lack a fixed, regular, or adequate nighttime residence may qualify. The Kids in Transition program works to eliminate barriers to students' academic success and extra-curricular participation. We ensure homeless students have school supplies and provide tutoring or facilitate student participation in extended day or summer school classes. We help students participate in activities such as sports or clubs by paying required fees. KIT provides transportation for eligible students to maintain school stability, as long as the commute is feasible. Last year, Everett Public Schools served over 1,100 homeless students at some time during the school year. For more information, please contact Amy Perusse at 425-385-4032.

Who Qualifies?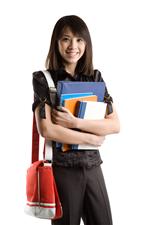 A child or youth is considered homeless and qualifies for services when he or she lacks a nighttime residence that is fixed, regular, or adequate.

This may include the following:

Sharing housing due to economic hardship, loss of housing, or a similar reason.

Living in motels, campgrounds, trailer parks, or similar locations due to lack of alternative, adequate accommodations.

Transitional housing and emergency shelters.

Abandoned in hospitals.

Cars, train stations, public spaces, parks, abandoned buildings, and other substandard housing.

Migrant children, runaways, throwaways (children whose parent will not permit them to live at home).

Unaccompanied youth who are not in the physical custody of a parent or guardian.



Contact Everett Public Schools if you are homeless,or you know someone who is experiencing homelessness.

Cynthia Jones, Director, Categorical Programs
425-385-4030

Amy Perusse, McKinney-Vento (KIT) Facilitator
425-385-4032