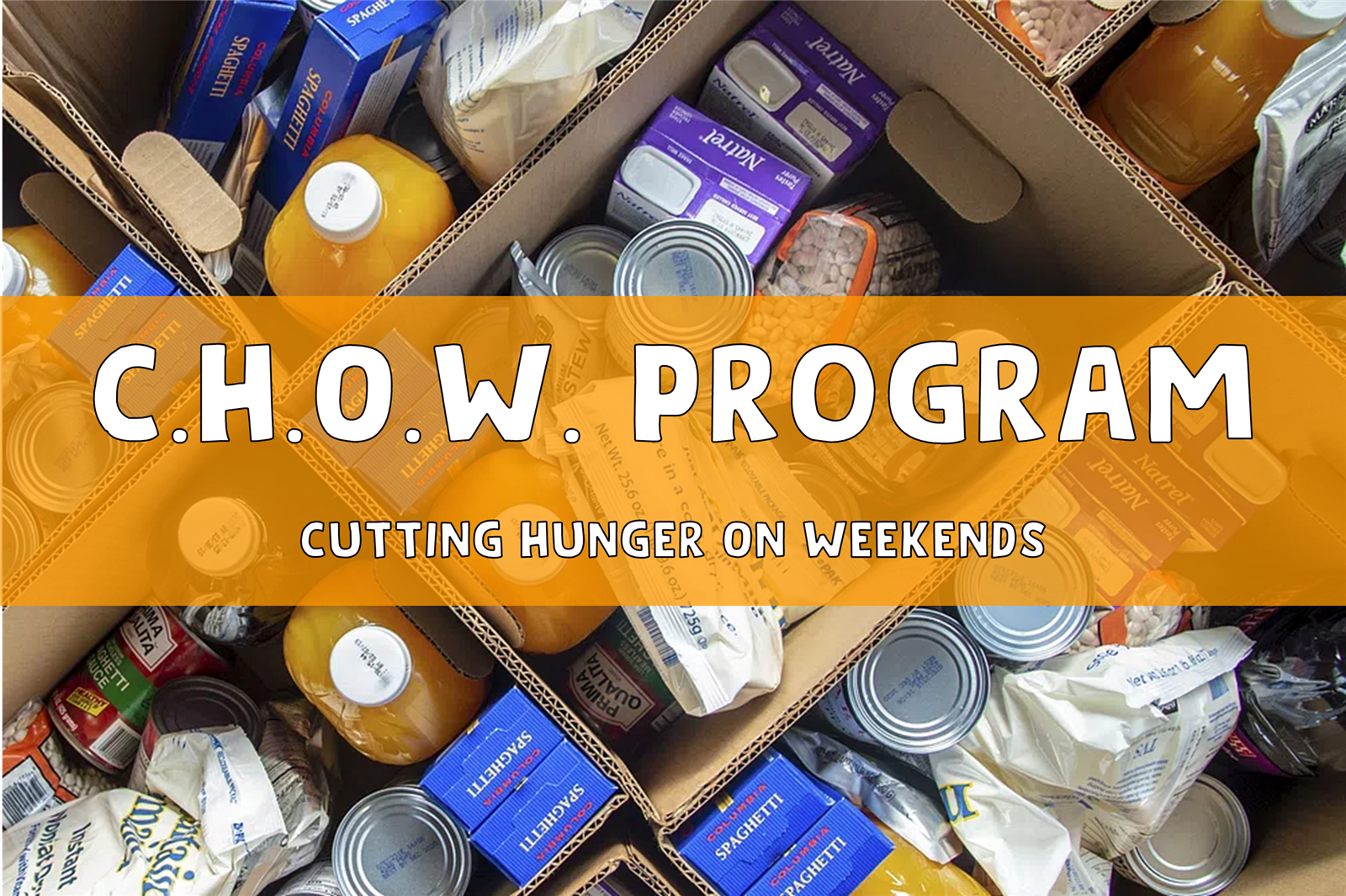 Each week, volunteers shop and fill bags with food for

up to 50 students and families

in need - participating students take home a bag of healthy food every Friday.

Now accepting 2023-24 applications for C.H.O.W!

Food distribution will begin the first week of October.

You may complete the form online or print/return it to the Madison Main Office.
To request a copy of the form be sent home with your student, please email TMalowney@EverettSD.org.

If the program fills up, we will add you to our waitlist.

We will continue providing food until the end of the school year or until you opt out of the program.
Paper CHOW Application - click below!