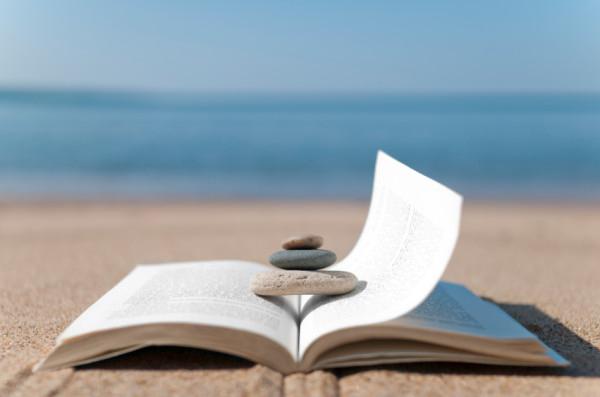 NEWS FLASH: Reading over the summer is enjoyable AND tremendously beneficial

Sure! You are aware that students who read over the summer excel in math, reading, and problem solving¹, but they also reap emotional and health benefits such as increased empathy² and decreased stress³.

Students at Heatherwood love to read. Everett Public Schools has one simple requirement for students entering 7th-12th grade over the summer:

Read ONE book over the summer that makes you think
The book can be in any genre and is the student's choice
Pass an AR test on that book (70%)

Students entering 6th grade are required to read one of the titles listed on the summer reading brochure (linked) and pass an AR test at 70%.

Then keep reading! Read widely and read for fun. When you have completed a book, take an AR test to qualify for prizes.

¹Wylie, Cathy, Edith Hodgen, Hilary Feral, Rachel Dingle, Jean Thompson, and Rose Hipkins. "Growing Independence: A Summary of Key Findings From the Competent Learners @ 14 Project." Education Counts. 2006. Ministry of Education: New Zealand. 03 June 2019 <https://www.educationcounts.govt.nz/__data/assets/pdf_file/0005/7718/Growing-Independence-A-Summary-of-Key-Findings-from-the-Competent-Learners-at-14-Project.pdf>.

²Mar, Raymond A., et al. "Exploring the Link between Reading Fiction and Empathy: Ruling out Individual Differences and Examining Outcomes." Communications, Walter De Gruyter GmbH & Co. KG, 1 Apr. 2013, www.degruyter.com/view/j/comm.2009.34.issue-4/comm.2009.025/comm.2009.025.xml.

³"Reading 'Can Help Reduce Stress'." The Telegraph, Telegraph Media Group, 30 Mar. 2009, www.telegraph.co.uk/news/health/news/5070874/Reading-can-help-reduce-stress.html.