Prevention and Intervention Services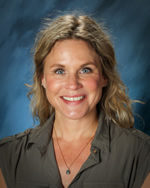 Phone: Call: 425-385-4425 or Text: 425-270-8187
Email:
Degrees and Certifications:
Associate of Technical Arts in Substance Disorder Counseling and a Bachelor's of Science in Business Management
Mrs.

Shawna Clark

Hello, my name is Shawna Clark. I facilitate the Substance Abuse Prevention and Intervention program at Everett High School. The program provides confidential services, such as psychoeducation support groups, individual counseling, brief interventions, and parent support. These supports provide opportunities for students to explore issues related to substance-use disorders in the family, mental health conditions, and other basic needs experienced by young people. The program is the first line of support when students present with signs and symptoms that may indicate a need for outside services. When appropriate, the program can administer brief screenings for substance abuse and mental health disorders. We do not provide substance abuse or mental health treatment. Students may self-report and/or be referred for services by staff, peers, and parents. Participation in support services is voluntary, although substance use that occurs at school may result in sanctions that include brief intervention services through the program. The program includes universal prevention activities such as classroom presentations about substance abuse and mental health disorders. During these times, students are given a confidential opportunity to sign up for services. If you wish to learn more about intervention services, please call 425-385-4425. Appointments can be made on Everett High School's main page under "counselors".