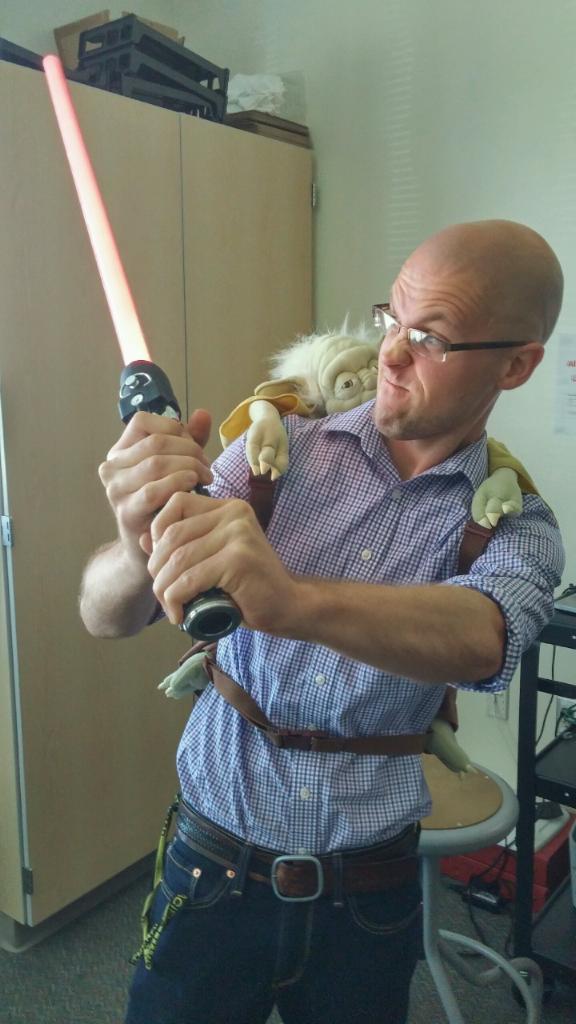 Phone: 425-385-7110
Email:
Degrees and Certifications:
Master of Arts in Education Bachelor of Arts in English
Mr.

Lessard

A lifelong nerd, Mr. Lessard grew up in Seattle. He attended Garfield High School from 1998-2002, where he was a member of the orchestra, a straight A student, and a connoisseur of sarcasm. It was at Garfield that he decided he was going to be a teacher, but he found difficulty when choosing what subject he wanted to teach. It wasn't until college at Pacific Lutheran University that he decided on specializing in English, and he received a Bachelor of Arts in Writing in 2006. Then, in 2008, he earned his Master of Arts in Education, also from PLU.

Starting in 2008, Mr. Lessard realized he was deeply in debt, and got a job teaching 9th Grade English at Kentlake High School. Then in 2010, he began teaching AP Literature because it just sounded fun. In both of these classes, he found many ways to terrorize students with creative and difficult assignments, and a really stern voice. He also enjoyed confusing students with blank stares, and they, in turn honored him with many opportunities to speak at their graduations, donations to his nerdy t-shirt collection (see the back wall), and most importantly their dedication to high quality work and (once or twice) fun.

He is excited to have started teaching English 2 at Jackson High School in 2015, as it means he's now closer to home and he'll be able to spend more time with his dog, watching Star Wars, listening to science podcasts, and reading anything that strikes his fancy -- including tons of your best work, to which he will dedicate much of his time. Except December 16, which will be devoted to Rogue I.