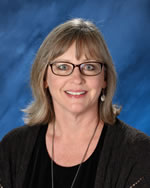 Welcome to Jackson, students and families! My name is Lyn Lauzon and I have had the privilege of working with the students, parents and staff at Jackson since 2005. My official title is Intervention Specialist, and I am a certified Substance Use Disorder Professional in the state of Washington.

This is a particularly difficult time for families, which can increase drug and alcohol use, as well as other mental health issues. If you are a student or guardian concerned about your own drug/alcohol use (including nicotine), or a family member's use, please consider contacting me confidentially. I am happy to set up a zoom meeting with you or meet in person.

I hope you have a great year, Timberwolves, and reach out for support when you need it!