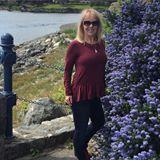 Phone: 425-385-7000
Email:
Degrees and Certifications:
Ms.

Torri McEntire (Nilson)

This will be my 14th year working for the Everett School District and my 20th year as an educator. Prior to teaching, I spent many years as a newspaper reporter and magazine editor working at United Press International in New York and The Hollywood Reporter and Los Angeles Times in Southern California.

I enjoy teaching English 1 PreAP and English 2 Honors students, and I am also the school's English 1 PreAP Team Leader. I consider myself to be a writing coach and am continually impressed with the creativity and energy the students display. They are fantastic young people headed for great places who make my career in education rewarding and uplifting.

My teaching credentials include a B.A. in Journalism from Brigham Young University in Provo, Utah, and an M.A. in Education from Azusa Pacific University in Southern California. I also have Professional Teacher Certification from OSPI in Washington. My husband is a DPM/Foot and Ankle surgeon in Edmonds. We are a blended family that includes my son Ryan, who is an Entertainment Law Attorney, his wife Brenna, and their two children (our grandchildren, Dalton & Daphne) in Southern California. My husband also has a son nearby and two daughters in Utah who work in the travel industry and are college students. We are a close family and love baseball, Disney, bike riding, traveling, the beach, literature, music, and movies.