Crisis Support

Everyone needs a little extra support at some time in their life. Below are some resources you may find helpful.

Seattle Children's has an abundance of helpful information on their Child Mental Health page. Please visit their page for additional resources.
Everett Public Schools fosters a culture that promotes the health, safety, and well-being of students, parents, and staff. To continuously support this commitment, the district has partnered with Care Solace to help with finding local mental health-related programs and counseling services at NO COST to our school families and staff.

24-hour hotline focusing on supports for LGBTQ young people in crisis. Contact by phone at 888-488-7386, chat and text services also available

Peer support hotline for transgender people experiencing a crisis. Contact by phone at 877-565-8860.

24-hour help for substance abuse, problem gambling and mental health. Contact by phone at 866-789-1511

ImHurting Crisis Chat is a service offered through Volunteers of America Western Washington in the North Puget Sound region. You can call their crisis line or chat online 24/7.

CommunitySoundCareKids is a support program for families with youth who have experienced the death of a significant person in their lives. There are 3 groups for youth: the Littles Group (ages 5-8), the Middles Group (ages 9-12), and the Teens Group (ages 13-18). Contact the SoundCareKids Bereavement Program for meeting information.

The Teen Link help line offers phone (6 p.m.– 10 p.m.) and chat (6 p.m. – 9:30 p.m.) support by trained youth volunteers. Youth call for all types of reasons. At Teen Link, no problem is too big or too small.

Community Health Center of Snohomish County

Community Health Center of Snohomish County (CHC) provides affordable health services including medical, dental, behavioral health, substance abuse treatment and pharmacy services. They accept patients who are on Washington Apple Health, Medicaid, Qualified Health Plans (QHPs), Medicare, Medicare Advantage, Tricare, select private insurances and those who are uninsured. For those without insurance, CHC will help patients sign up for Washington apple Health; if ineligible, they offer a sliding fee discount based on household income and family size. .

Providence Intervention Center for Assault and Abuse

425-252-4800 (24 Hour Crisis Line) They offer support for children or adults that have been sexually or physically assaulted. You can either call for services or access services through any hospital emergency room.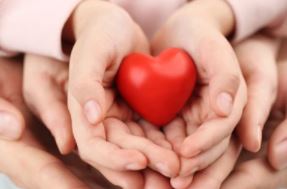 How do I get help for someone who is suicidal?

How do I get help for depression and anxiety?

How do I get help for teen/tween eating disorders?

How do I get help for teenage substance abuse?

How do I get mental health referrals for children and teens?

Is there someone at my high school I can contact?