2016 Capital Bond and Levy Projects
Return to Headlines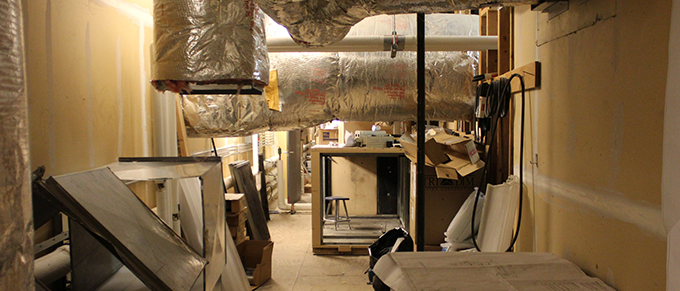 The scope of work includes replacing mechanical units and control systems, cooling towers and boilers at the following sites:
Athletics building (unit and control system replacement); in process
Cascade High School (Science Building control system replacement)
Everett High School (unit and control system replacement in main building); completed
Everett High School (boiler replacement in Vocational building); in process
Gateway Middle School (cooling tower replacement, unit and control system replacement); completed
Madison Elementary School Administration/Library (unit and control system replacement in administration building/library, boiler replacement)
Sequoia HS (cooling tower replacement); completed
Silver Lake ES Building 'B' (boiler replacement)
Whittier ES (boiler replacement)
| | | | |
| --- | --- | --- | --- |
| | Location | | Varies |
| | Architect | | Rolluda Architects (GMS only) |
| | Contractor | | Kassel & Assoc., Inc. (GMS), Johansen Mechanical (EHS), Hawk Mechanical (SHS) |
| | Estimated project cost | | $9,900,000 |
| | Estimated completion | | summer 2023 |
Mar. 1, 2019
The contractor reports having completed all punch list items and has resubmitted the O&M documents. These need to be checked by the A/E team and then the final close-out forms can be completed.
Feb. 1, 2019
A meeting was held yesterday to review the few open issues and discuss the incomplete O&M Manual. All parties are now in agreement on final steps required and those are underway.
Dec. 27, 2018
Punch list back check and work on the close out documents has been taking place.
Sept. 12, 2018
Mechanical training needs to be completed and then the project completion documents.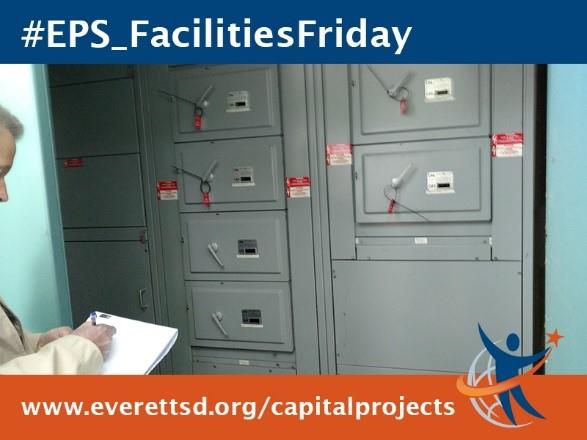 Aug 25, 2018
The heating, ventilation, and air conditioning, or HVAC for each of our schools are maintained on a regular schedule. When they reach the end of their lifespan, they need to be replaced. This fall, our facilities & planning dept. will begin to engineer the replacement of the cooling tower and HVAC controls at Sequoia High School. Here an engineer is checking out the electrical distribution panels.
Aug 25, 2018
Here are Sequoia High School's pumps and boiler controller. They've served Sequoia well, but are obsolete and need to be replaced. Engineering work for this project will begin this fall and will be completed by next year.
July 10, 2018
Startup issues with the chiller appear to have been resolved. The mechanical work only has close-out remaining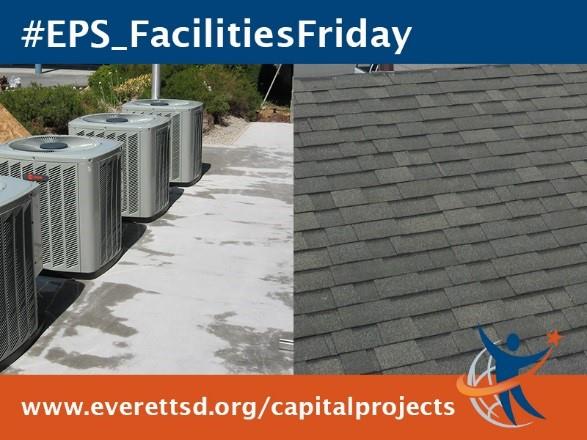 July 7, 2018
Work on the HVAC upgrade and roofing replacement at Gateway Middle School is underway.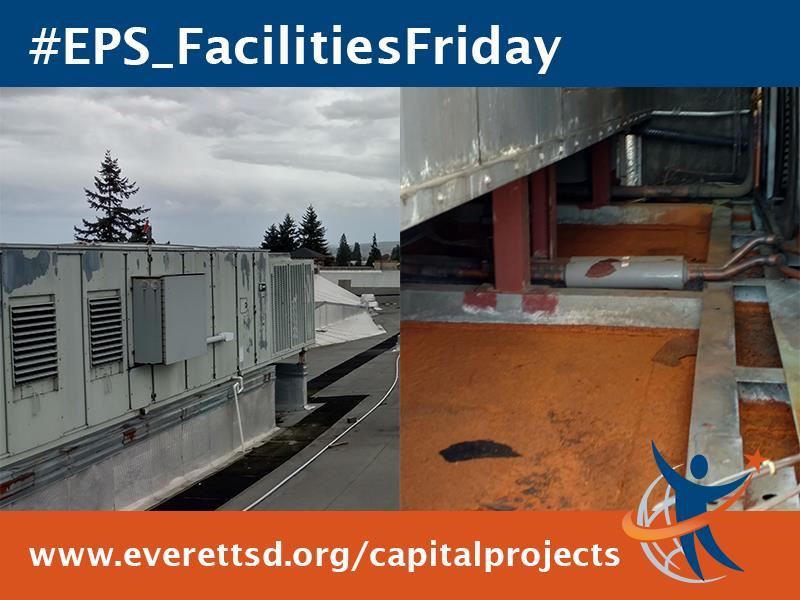 May 18, 2018
Contracts awarded and work is scheduled to begin next month for projects at Everett and Sequoia high schools.
A contract was awarded to Johansen Mechanical for installation of a full controls upgrade along with replacement of the two roof top units at Everett High School's main building. As you can see from the photo, rust has taken over and the unit is definitely ready.
Hawk Mechanical was awarded the contract to install a full controls upgrade, along with a cooling tower replacement, at Sequoia High School. Work is scheduled to begin next month on both projects.
May 09, 2018
The architect and engineer are working through final details for the Gateway MS project.
Apr. 11, 2018
A few items remain and the team is working on these final details.
Mar. 01, 2018
The commissioning report is expected to be submitted this week. The architect is coordinating with the contractor to schedule the final back check of the punch list.
Feb. 04, 2018
The board approved going out for bids on Sequoia's HVAC controls and cooling tower. When the project is complete, the school will have a new and more efficient heating, ventilation and air conditioning system, thanks to voter approval of the
2016 Capital Bond
.
Feb. 01, 2018
The design work for Sequoia High's HVAC controls upgrade and cooling tower is almost complete -- in time to go out for bids in March.
Oct. 12, 2017
Work is substantially complete for the two Gateway Middle School items listed above, and the school resumed operations on schedule. Commissioning the mechanical systems remains, along with the punch list.
The design team for Sequoia's HVAC project is under contract and has started field exploration. The project will unfold in two phases with the cooling tower in spring 2018, and the controls over summer 2018.
The Everett High's project has a separate project number, P686 and will be updated as planning continues. The other HVAC projects are scheduled through the summer of 2023.
June 8, 2017
On May 4, 2017 general contractor for the Gateway projects, Kassel & Associates met in the pre-construction meeting. All permits are either in hand or available for pickup. Construction is under budget and on schedule for work during the summer of 2017. The other HVAC projects will be phased through the summer of 2023.