Welcome to Everett Public Schools
Virtual Play and Learn!

Children ages 0-5 and their caregivers can enjoy a story, sing along with fun songs and more! Pick up a monthly activity kit at your local library! Watch new weekly videos on your own schedule!

Bienvenido a Everett Public Schools

Aprendiendo y Jugando Virtualmente!

Para niños de 0 a 5 años, acompañenos semanalmente a nuestra actividad virtual ('Circle Time') donde los niños podrán compartir con sus padres o cuidadores, leeremos un cuento infantil diferente cada semana, canciones y más! Obtenga su kit mensual de actividades en su biblioteca local. Busque por el video semanal y elija el horario más conveniente para verlo.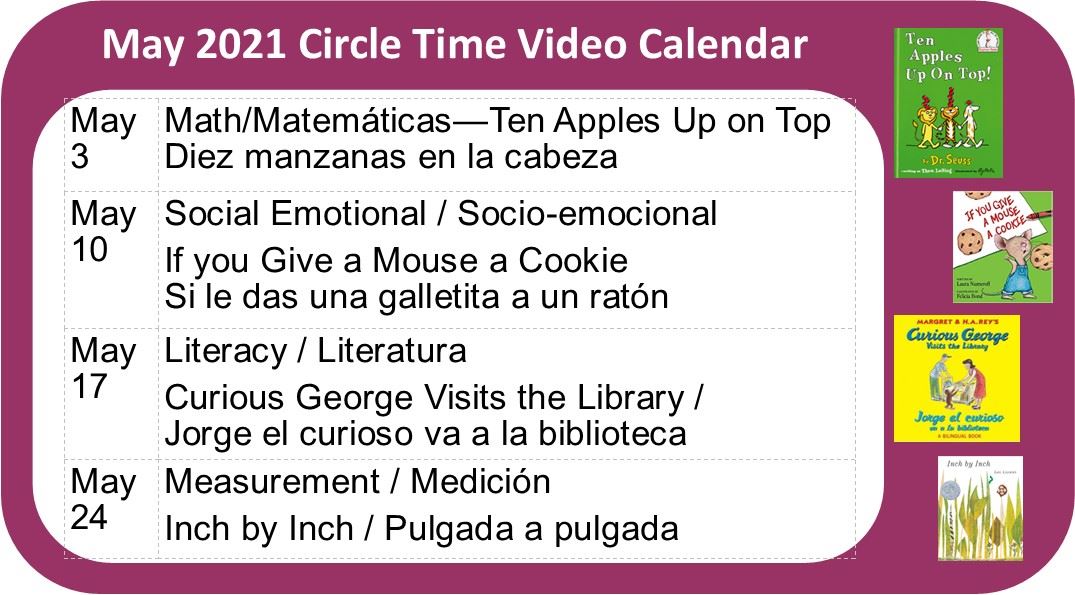 May ACTIVITY KITS

May activity kits are now available for pickup! It includes supplies for the whole month of circle time
activities as well as brain-building tips for ages 0-5.

Pick up Times & Locations:

Everett Public Library @ 2702 Hoyt Ave

(Tues-Sat 10-6) Reserve a kit at 425-257–8010

Everett Public Library @ 9512 Evergreen Way

(Tues, Thurs & Sat 10-6) Reserve a kit at 425-257-8260

Mill Creek Library @ 15429 Bothell Everett Hwy

(Mon-Tues 10-7, Wed-Sat 10-6, Sun 1-5)

*Supplies are Limited