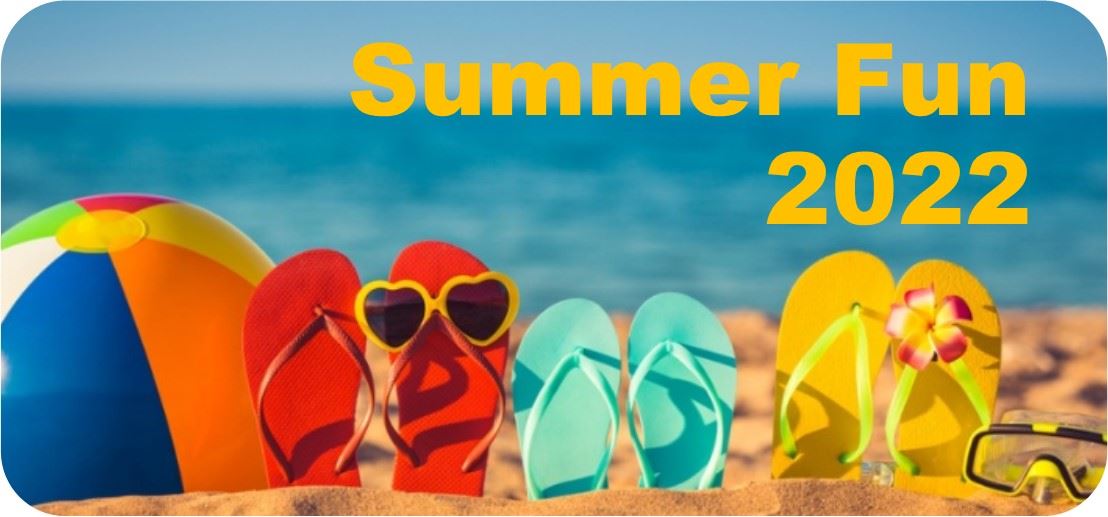 Beginning in July, pick up an Everett Public Schools Summer of STEM Play and Learn Kit at an Everett or Mill Creek library location! It is full of STEM-focused activities for you and your little one to explore over the summer.

Sno-Isle Libraries' Mukilteo Library Story Trail! – 4675 Harbour Pointe Blvd, Mukilteo. Share a story as you walk, hop, or jump along the trail. Start on the East side of the Library near the bronze sculptures to read "Grace & Box." A little girl and a refrigerator box go on many adventures as they imagine all the things they can be in this picture book!

Outdoor Story Time with King County Libraries (including Bothell and Woodinville) are available with reservations.

Marysville Outdoor Children's Concert Series: July 6, 20 and August 3rd. Concerts are FREE and begin at noon at Jennings Park Lions Centennial Pavilion, Marysville.

Marysville Movies in the Park - Free outdoor movies for children (please note movie ratings and appropriateness by age.)

Lynnwood History and Heritage Days - July 9th & August 13th from 10:00 a.m. - 2:00 p.m. Car 55 of the Seattle-Everett Interurban trolley will be open to the public and tours will be available. Heritage Park, 19921 Poplar Way, Lynnwood 98036.

Marysville All-Comers Track Meets are a fun way to spend a summer evening with the whole family. A wide variety of running and field events will be offered. Cost is $5 per person.

FREE Entrance to Area Museums—Many museums in our area are free on the first Thursday of the month, or are always free! Check with your museum of choice before you head out and reservations are often required.

Explore Area Parks! Here is a list of some of our favorites. Take a picnic and make a day of it!

Esperance Park – 7830 224th SW, Edmonds – The new play structure includes swings, viewing mounts, hillside slides and a zipline.
Water Playground at Forest Park - 802 E Mukilteo Blvd, Everett. Cool down in this splashy water playground with 16 interactive water features and an area designed just for toddlers.

Miners Corner - 22903 45th Ave SE, Bothell. This inclusive park includes a merry-go-round, ADA ramps and stairs, steppingstones, slides, swings, sand diggers.

North Creek Park - 1011 182nd St SE, Mill Creek. Slides, towers, swings, climbing walls and rocks, and a trolley. Close to a picnic shelter & wetlands boardwalk trail.

Willis D. Tucker Park - 6705 Puget Park Dr, Snohomish. Web climbing tower, swings, merry-go-round, splash pad, rocking toys, and a sandbox. Restrooms nearby.

Million Smiles Playground Park – 8460 Depot Rd, Lynden. This one will require a road trip; however, it is well worth it. Featuring a tot lot, climbing wall, swings, jungle gym, a castle maze, and a 35 ft tall tree house with slide!

Check out a Washington Discover Pass for free access to Washington State parks! Visit Sno-Isle Libraries for more information.

U-Pick Farms and Orchards are a great way to spend the day outside and get some farm-fresh produce! Click the link to find farms near you! Prices and reservation requirements vary.

NW Stream Center/Elevated Forest & Wetland Walk – 600 128th St SE, Everett. Tues – Sat (10 am – 4pm). Take a walk on the ½ mile Elevated Nature Trail up to 3 ft. above the wetlands! Read the interpretive signs & learn about NW ecology. 5 & under are FREE. Adults $7. Reservations required.

Farmer's Markets are a great place to explore and discover!

Seattle Children's Play Garden – Open Play – 1745 24th Ave. South, Seattle. Check their website for dates and times. Children of all ages and abilities enjoy inclusive play experiences. Each session offers seasonal and culturally relevant activities such as gardening, cooking, music, dance, art, construction and more! FREE / No Registration.

$2.00 Family Movies at Everett Mall – 1402 Everett Mall Way, Everett. Tues & Wed . Usually at 10:00am, check online for movie schedule. Tickets and seating are limited, so get there early!

Visit a Beach! We are surrounded by many beaches for hours of fun! Here are a few favorites to explore, perhaps with a tide pool Scavenger Hunt.

Jetty Island—522 10th St, Everett. a 2-mile-long island that has an excellent beach. The water is typically warm because it's shallow. There are no cars, no electricity, and no running water -so you'll want to prepare accordingly. Reserve a space on the ferry that runs beginning Mon, July 5, and then five days a week (Wed—Sun) July 7 -Labor Day. $3 per person / 0-2 FREE.

Everett Family YMCA is offering free safety around water classes for children ages 3-5 and 5-12. Register at ymca-snoco.org/swim.

Evergreen Arborteum & Gardens Self-Guided Tours and Activities – Evergreen Arboretum & Gardens; 145 Alverson Blvd. Everett. Use their fun activity guides to enhance a visit to the Arboretum with your little one!

Bellevue Botanical Gardens at 12001 Main St., Bellevue, WA has free admission and is a wonderful place to explore! Use their children's discovery map as a scavenger hunt!.